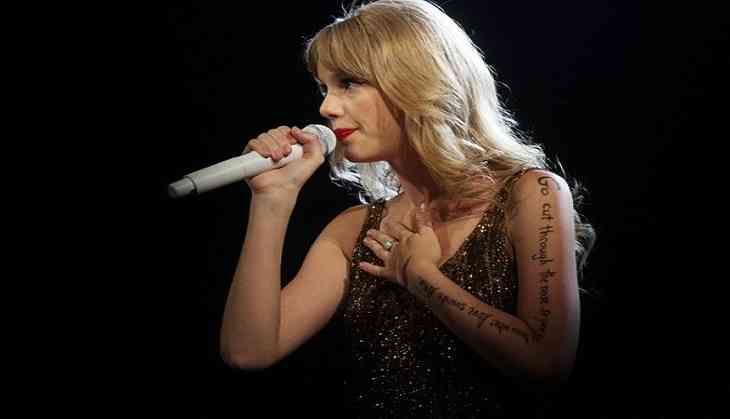 "Call it what you want", the latest song from Taylor Swift's album, Reputation, is out.
The lyric video features the same light brown paper from the teasers which is being written on with the song's lyrics. Gauging from the reactions on Twitter, the song is being loved by Taylor Swift fans and some are even calling this as her best work till date.
'Codes will be emailed out when the concert dates are announced, prior to when pre-sale tickets will be on-sale. Taylor also slams those who have criticised her "reputation" when it comes to her romantic life, insisting she's found "the one" in actor Joe, who she reportedly began dating earlier this year. Prepare to have the hook "my baby's fit like a daydream" stuck on a loop in your head for the foreseeable future.
Smalling edged out as Southgate goes for three at the back
Harry Winks has impressed for England . "That's only going to build their confidence and benefit us as a country". England play Germany on Friday, November 10, and welcome Brazil the following Tuesday.
"Ready For It" was released as the second single off the album shortly after, and was accompanied by a video directed by Swift's longtime collaborator Joseph Kahn.
Posting pictures of what appear to be lyrics from the song, the Grammy-winning captioned them as, "Call It What You Want". Now, she says, "All my flowers grew back as thorns, windows boarded up after the storm". The "kingdom" is clearly a reference to the life and reputation she once had. If that's any indication, Swift really DGAF about what people think about her anymore. Now, she croons, "I make the same mistakes every time".