One Twitter user pointed out that the dimly lit hallway lined with dead branches painted white looks like the ideal spot to tape a "Stranger Things" scene.
"Her theme is "Time-Honored Traditions", which the White House said pays respect to 200 years of holiday traditions at the executive mansion". As president, Trump repeated the promise yet again in October 2017 at the Value Voters Summit in Washington, D.C., proclaiming, "We're saying "Merry Christmas" again".
"The Christmas story begins 2000 year ago with a mother, a father, their baby son, and the most extraordinary gift of all, the gift of Gods love for all of humanity".
"For Christians this is a holy season, the celebration of the birth of our lord and savior Jesus Christ", he said. "That is what makes every Christmas merry?".
The president and first lady attended the annual event with other Trump family members.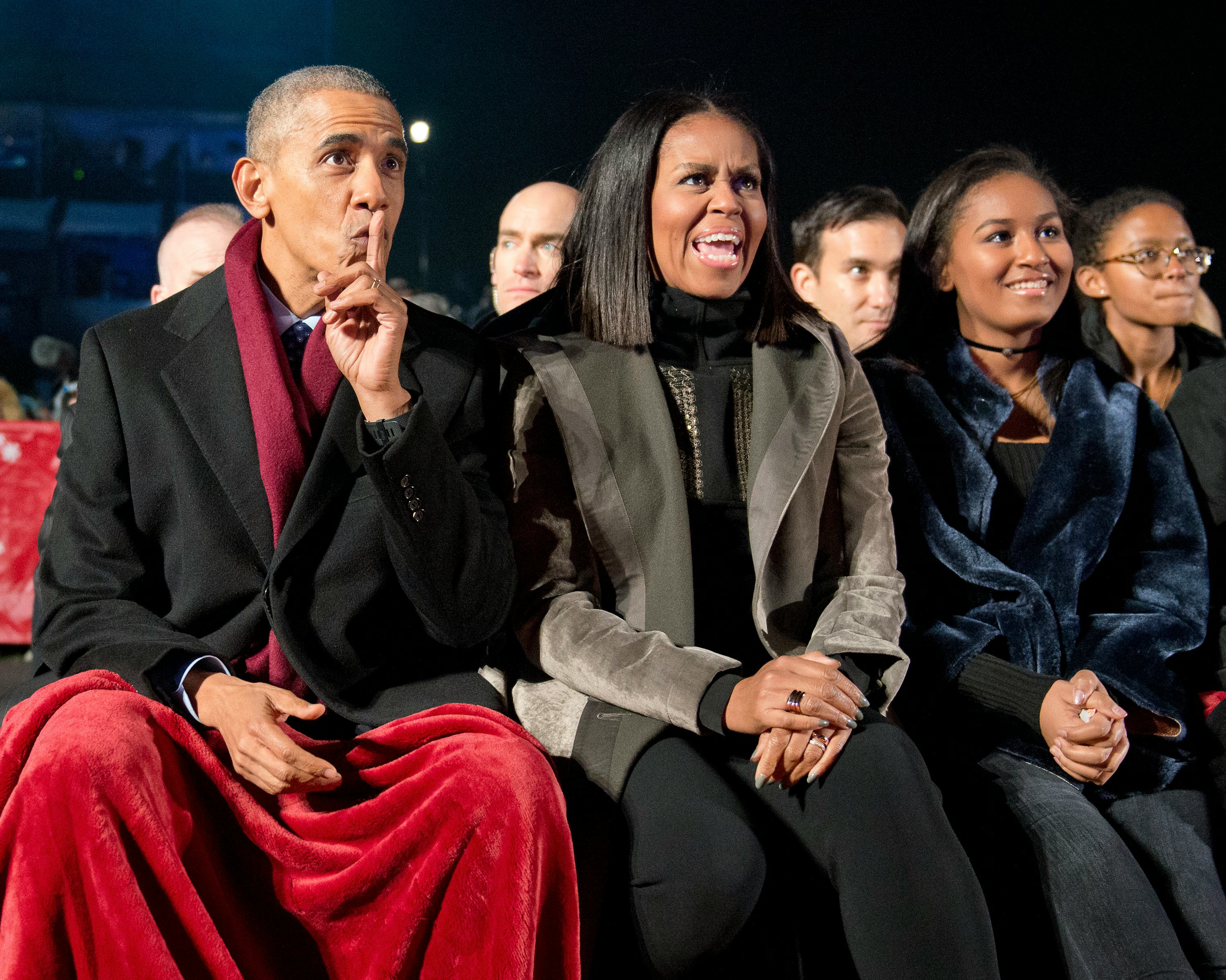 Pool Getty Images News Getty Images
"We are called to serve one another, to love one another, and to pursue peace in our hearts and all throughout the world", he added.
Now President Trump has vowed to take on the so-called war on Christmas. The dancers echoed the first themed Christmas at the White House, Jacqueline Kennedy's "Nutcracker Suite" in 1961.
"Living trees have been used as the National Christmas Tree since 1973, and before that from 1924-1953". To qualify for the national contest, growers must first win their state or regional competitions, so being named National Grand Champion is a major achievement.
Among the new touches this year: On the outside, wreaths topped with red bows adorn every White House window.
Mrs. Trump's signature Christmas includes 71 wreaths, 53 Christmas trees, more than 18,000 lights, more than 12,000 ornaments, more than 3,100 yards (about 2800 meters) of ribbon and more than 1,000 feet (300 meters) of garland, the White House said.
Federal judge: U.S. military must accept trans recruits in January
The Justice Department has already appealed Kollar-Kotelly's order - the first against Trump's transgender military ban - to the U.S.