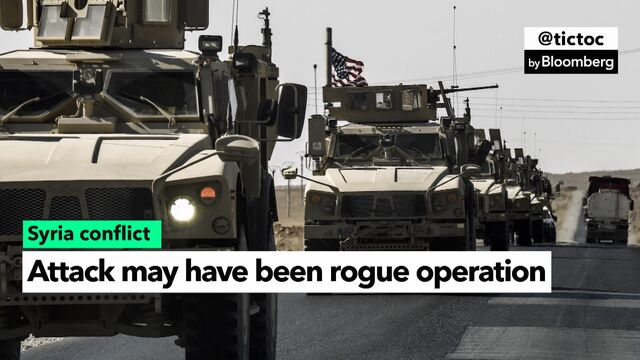 The Russian Foreign Ministry says that "several dozen" citizens of Russia and other former Soviet republics who are not members of the military were wounded in a recent battle with US -led forces in Syria.
Foreign Ministry spokeswoman Maria Zakharova said that five Russians who were not military personnel may have been killed in a clash with USA -led forces in Syria.
US Defense Secretary James Mattis has pledged to investigate an alleged attack involving a group of Russian private military contractors on US-backed opposition forces in Syria but stopped short of accusing Moscow of orchestrating the assault. I can't give you anything on that. "But they took direction from someone", Mattis told reporters flying back to Washington with him from a trip to Europe, according to a Pentagon transcript.
Russian Federation also suspected the US-led coalition's aim was not just to fight the terrorists from the al-Nusra Front movement. Don't ask me, I don't know.
Man steals thumb of ancient terracotta warrior during museum party
The Franklin Institute has the utmost respect for the Terracotta Warriors and the rich Chinese cultural heritage they embody. Another friend said Rohana posted a photo of "a finger" from a terra-cotta warrior on Snapchat a day after the party.
"So, whatever happened, we'll try to figure it out". Russian officials have told reporters that five Russian citizens may have been killed in clashes with USA -led coalition forces.
In his speech, Lavrov touched on several Middle Eastern themes, expressing Moscow's conviction that the legitimate interests of the Iraqi Kurds should be protected, called for an end to the fighting in Yemen between government forces and Shi'ite rebels, and expressed Russia's disagreement with appeals for annihilation of Israel, as well as calls for fighting Iran. We'll work with, obviously, anyone who can answer that question, but I cannot, at this time.
The announcement came shortly after reports that scores of Russian mercenaries fighting alongside pro-Syrian regime forces were killed by a US-led coalition airstrike in Deir ez-Zor, in eastern Syria, on 7 February.
Still, Russian officials deny they deploy private military contractors in Syria, saying Moscow's only military presence is a campaign of air strikes, a naval base, military instructors training Syrian forces, and limited numbers of special forces troops.